Do you have a great campaign that you would like to use as a template when creating another email campaign? With CO-SENDER it's very easy to clone any existing campaign with all its contents and settings!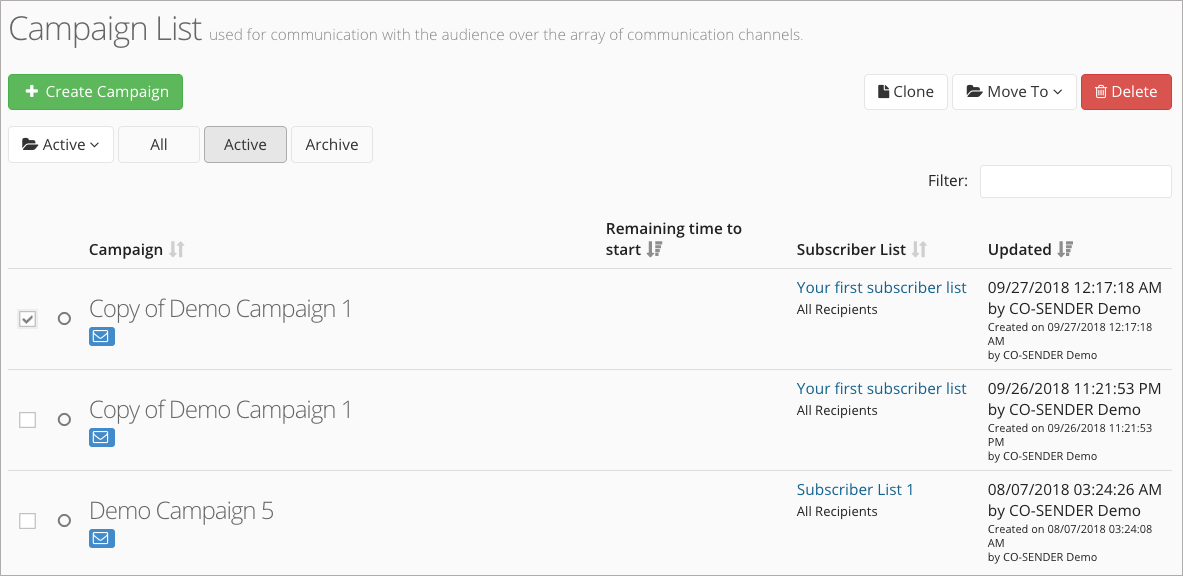 Navigate to Campaigns and find the campaign you want to clone.
Select the check-box next to it.
Click "Clone" button on the top right.
Enter a name for the cloned campaign and confirm this by clicking "Clone".
Done! You can find your cloned campaign among your other active campaigns.
In the same way you can delete a draft campaign from your campaign list. For this purpose click on "Delete" button, after you clicked in the check-box. Note however that only campaigns with "Draft" campaign status can be deleted, as campaigns with any other status won't be allowed to delete.