If you are sending messages to a list of subscribers which contains a couple of subscribers with the same email address and phone number, such subscribers will be marked as duplicates and your message will only be sent once through the recurring channels. If any duplicates are found, the count of these and campaign delivery percentage will be shown in "Delivery details" window before the campaign activation.
Similarly, if your subscriber list contains subscribers who unsubscribed from you, these subscribers will not receive your campaign, and the exact count of unsubscribes will be shown to you in "Delivery details" before activating campaign.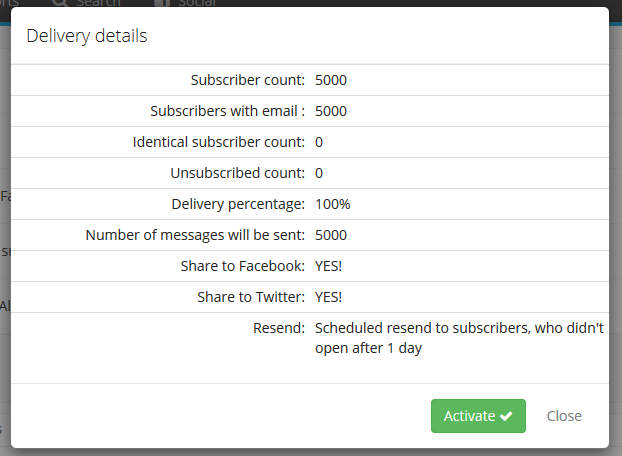 However, if you do want all duplicate or unsubscribed subscribers in your list to receive your campaign, you can easily overwrite this default setting. Simply check "Send to duplicates" or "Send to unsubscribed" checkbox in "Delivery preferences" section before activating your campaign.

Note however that the "Send to unsubscribed" option is available only to verified accounts.