You can use the "HTML Source" template in Content Designer. It can be found among all the other templates of Content Designer.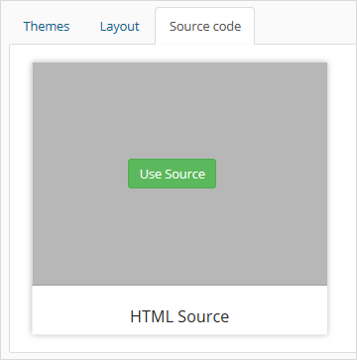 There are a couple of ways to fill in HTML content.

Type your content in as you can see in the picture.
Upload content from file. Select the file from your hard drive and upload it.
Load your content from a URL. Paste your website URL and press "Get Content". Website HTML code will be inserted into the content field.
You can also insert parameters (first name, last name, email, phone number, etc.) into the HTML content in the same way you compose an ordinary email campaign message.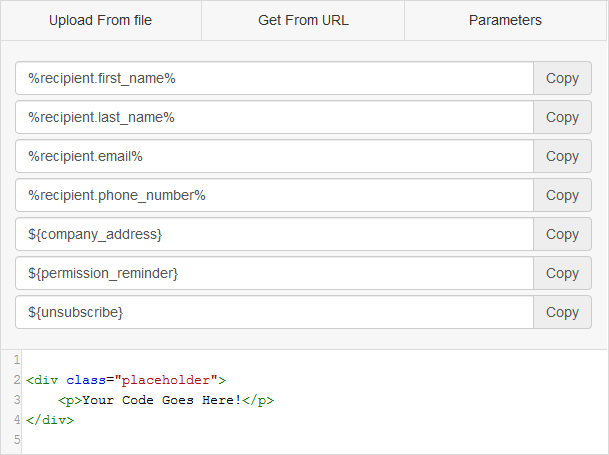 Click "Copy" and then paste that parameter anywhere in the content of your message.