To boost your email campaign audience, you may want to share your campaign to social networks. You can arrange this during "Resend" step when creating your campaign.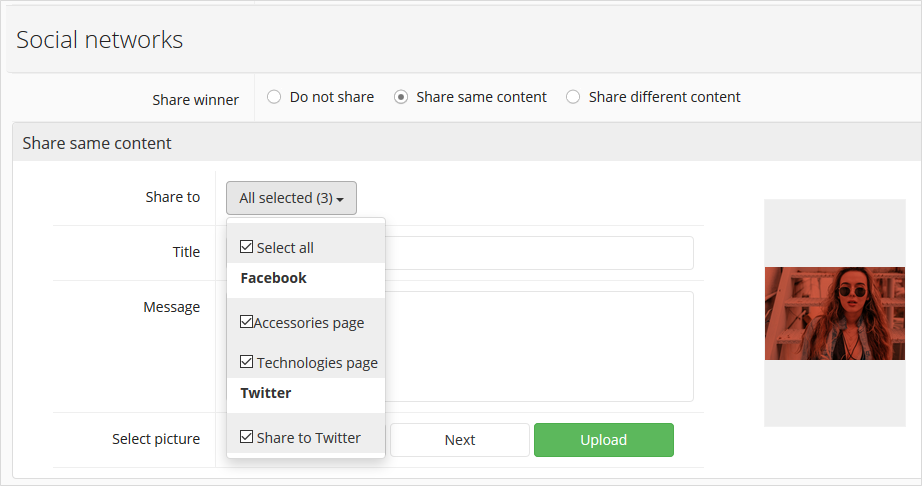 You can upload any image to show up in your social network post, or simply choose one from your campaign content images. Note also that you can share different images and messages depending on the winner version when creating A/B test campaigns.
To see all the posts you ever shared to social networks just click "Social" in the main CO-SENDER menu.