To boost your Subscriber engagement, you may want to resend your Campaign for Subscribers who did not open it at all, or for those who opened your Campaign but did not click any links inside it. You can arrange auto resend while creating your Email Campaign, during "Resend" step.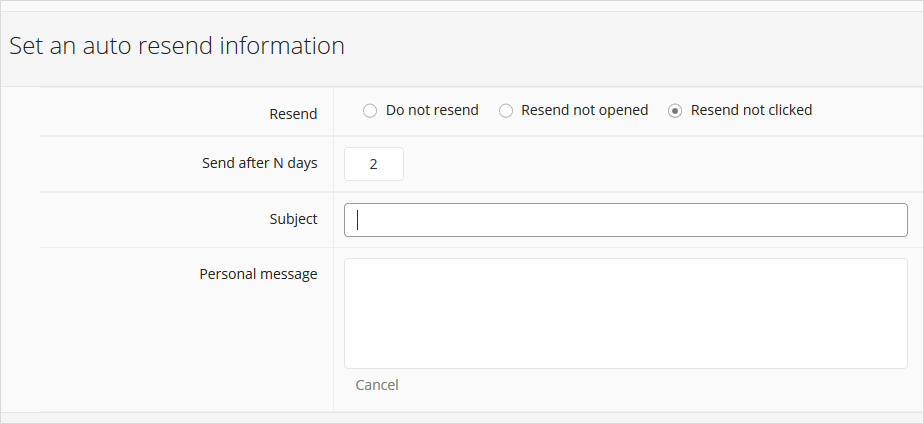 Select the type of resend you want – "Resend not opened" or "Resend not clicked".
Enter the number of days after which you want your Campaign messages to be resent.
You can add subject to your Resend messages – this subject will be displayed when sending your Resend messages instead of the original email subject. You can also optionally add personal message to your Resend emails.
Note that there is no auto resend option for SMS Campaigns and for Email Campaigns with API. Also, please note that if you add any new subscribers to your subscriber list while the campaign was already activated, the newly added subscribers won't be included in the resend.