You can view your account activity report by going to "Account Settings" > "Activity Review" or, if you don't have admin rights, by clicking on "Activity Review" at the bottom of "Current Period" section in the dashboard.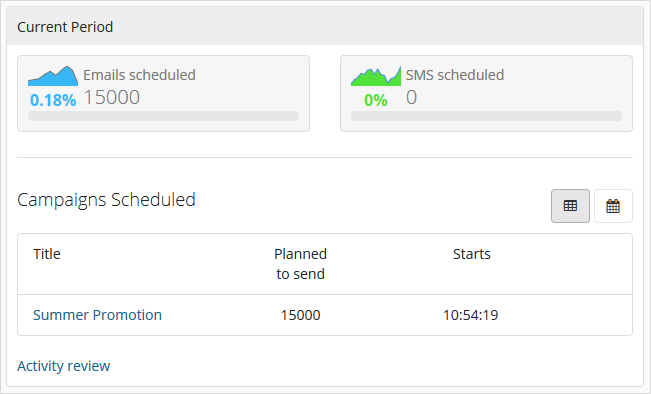 Activity Review will display information for the time period you select. Information about your plan, its limits and message numbers used during that period will be displayed at the top of the window. You can move between the periods by clicking side arrows next to the period date.

All campaigns activated during the selected period, will be listed at the bottom of the window. Campaigns where only Test Messages were sent, will not be displayed here. You can click on any of the campaigns and see detailed report about selected campaign.