---
Click Here and watch Plans and Add-ons video tutorial
---
Message allowance you have depends on the plan you are using, i.e. every plan has certain messaging limit included with the plan that you can use for sending email campaigns. You can also always increase your messaging limit simply by purchasing email or SMS Add-ons for your active plan, i.e. adding required number of messages to your current plan limits. Your remaining messaging capacity can be always conveniently seen on the Dashboard.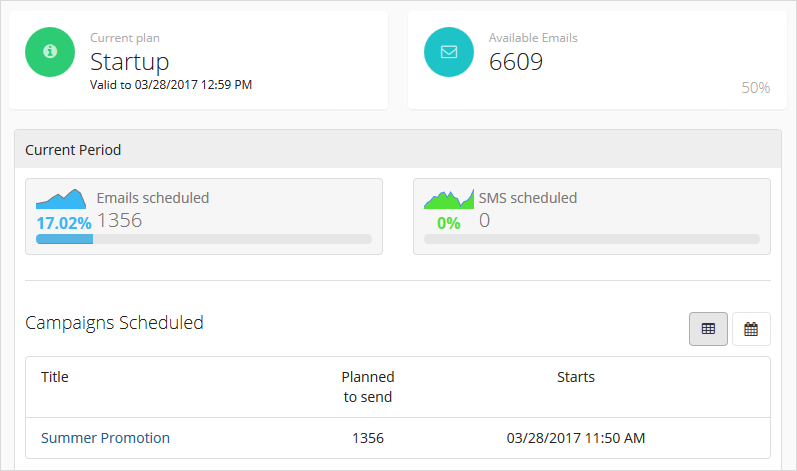 When you activate a campaign, your remaining messaging limit is reduced accordingly to the message quantity required for the campaign. Note that bounced or unsubscribed messages will not be returned to your messaging limit.
Limits can also be frozen. If, for example, you schedule a campaign for later start time, the number of messages necessary to complete this campaign will be deducted from your available messaging limit. Note that those messages are not sent yet, they are simply reserved for the scheduled future campaign, i.e. they are frozen. If you delete your scheduled campaign, all the reserved messages will be returned back to your available remaining messaging limit.