You can upload attachment files to your email campaign and share them with your subscribers. Currently supported attachment types are .pdf and .txt.
Note that CO-SENDER offers free file hosting instead of traditional email attachments to increase your campaign deliverability and the speed of delivery. This means that the files you attach to your campaigns are stored on our servers, and when a recipient clicks on attachment link in your campaign, the file will be downloaded directly from our servers.
To upload your files, in the "Content" step of campaign creation select "Attachments" tab, and simply drag and drop, or click in the attachment area and select your files to upload.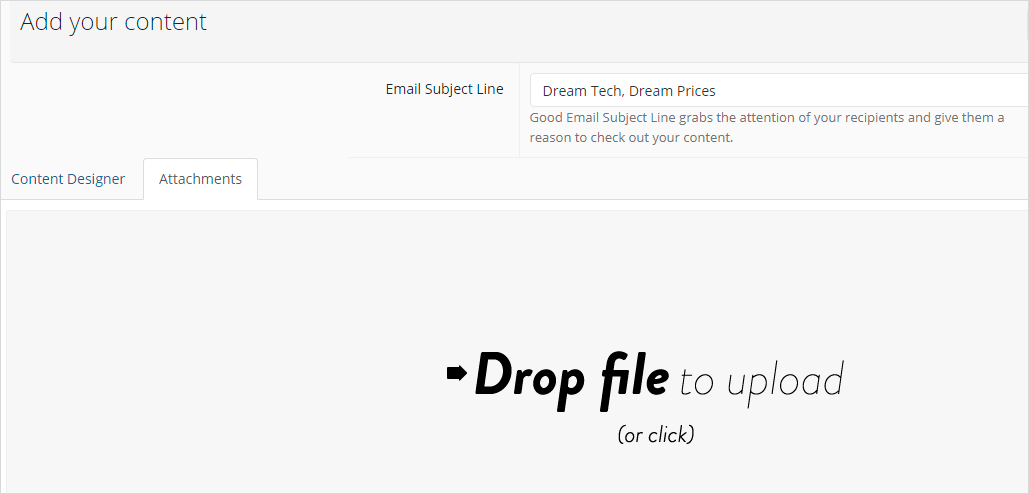 You can upload up to 20 attachments, but please note that the total size of attached files should be 20 MB or less.